ISLAND OF TAVOLARA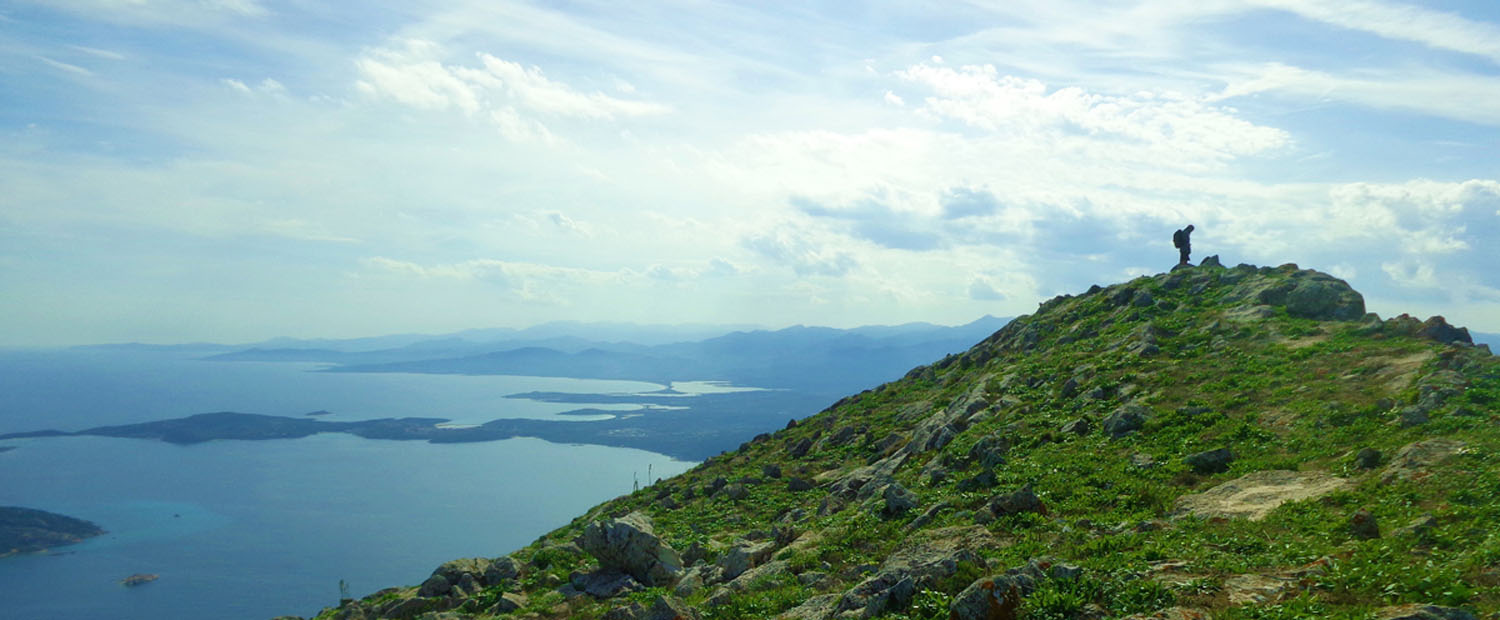 Tavolara is a unique island! A treasure where the sea and the mountain live together linked on a single destiny. This wonderful island is located in the heart of the Protected Marine Area of Tavolara and Punta Coda Cavallo; It rises majestically from the sea to an height of 564-565 meters with its Punta Cannone. The island is an environmental heritage: trekking, via ferrata, mountaineering, multipitch climbing, snorkeling, kayaking and snorkeling! What more?
---
Hiking
Hiking trails start from the beach of Spalmatore di Terra and allow you to discover the whole western part of the island. From the simple T (Touristic) route leading to Punta della Mandria to the much more challenging trails (EEA) leading to the top of the island (Via Ferrata Normale, Via Ferrata degli Angeli).
---
Kayak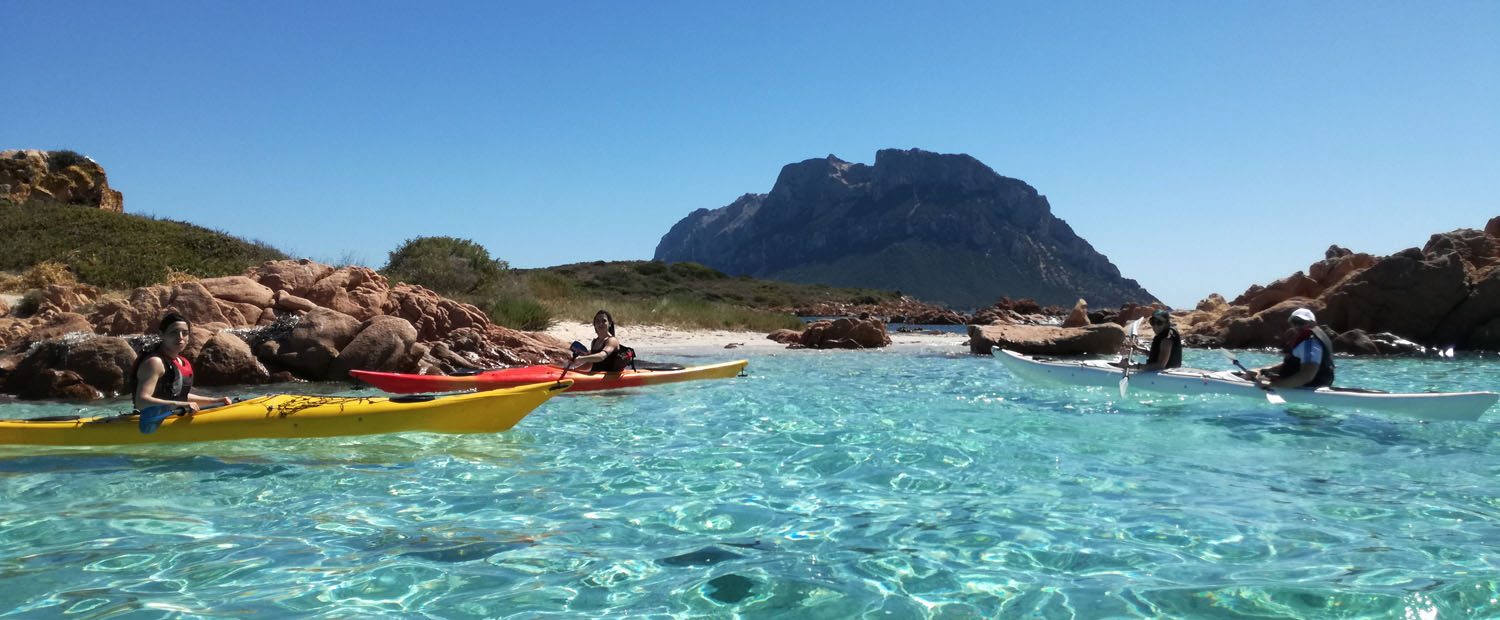 The sea around Tavolara and around its small archipelago is a unique area ideal for kayaking ready to discover all the coastline with marvellous beaches and cliffs. From the small beach of the Piana Island, to the jagged granites of Capo Ceraso. Molara Island also offers its transparent pools, and in Punta Est dominates the 'Sassi Piatti' area that rocks plunge into the sea creating a fantastic light background.
---
Climbing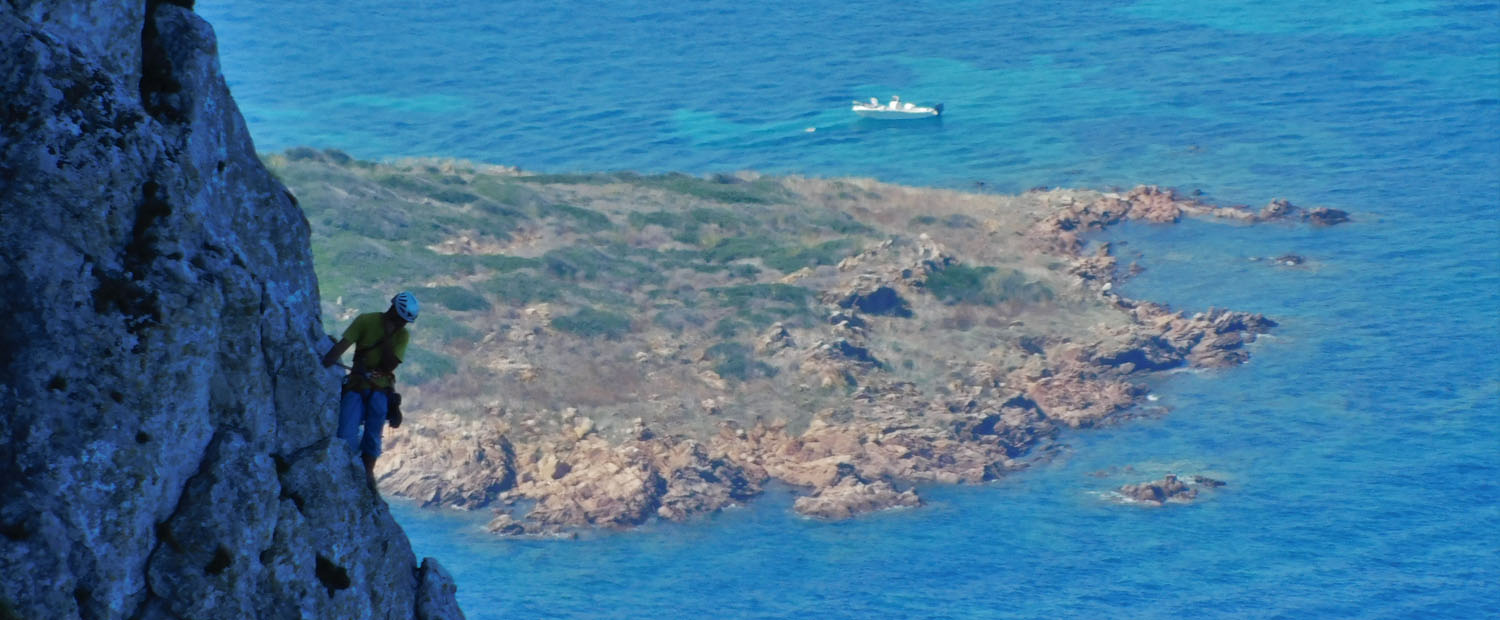 On the high peaks of Tavolara dominates with its 564 meters Punta Cannone but its antagonist Punta di Lucca (541 meters) offers us a spectacular limestone wall that is optimal for multi-pitch climbing. Enzo Lecis made in 2007 the first modern multi-pitch on Tavolara (Affora Sa Nato), which allows you to reach the island's Punta di Lucca with 7 pithces (maximum difficulty 6b). In the pictures we can see Maurizio Oviglia climbing the walls.
---
Snorkeling

Thanks to the creation of the Marine Protected Area, the waters that bathe Tavolara are populated by a varied fishes that, combined with the spectacular sea bottom, offers unforgettable Snorkeling itineraries. We will discover together the southern and western side of Tavolara, the Chrisso wreck, the passetto, Capo Ceraso, the shapes and colors of the 'Sassi Piatti' of Punta Est and much more!