VIA FERRATA OF THE ANGELS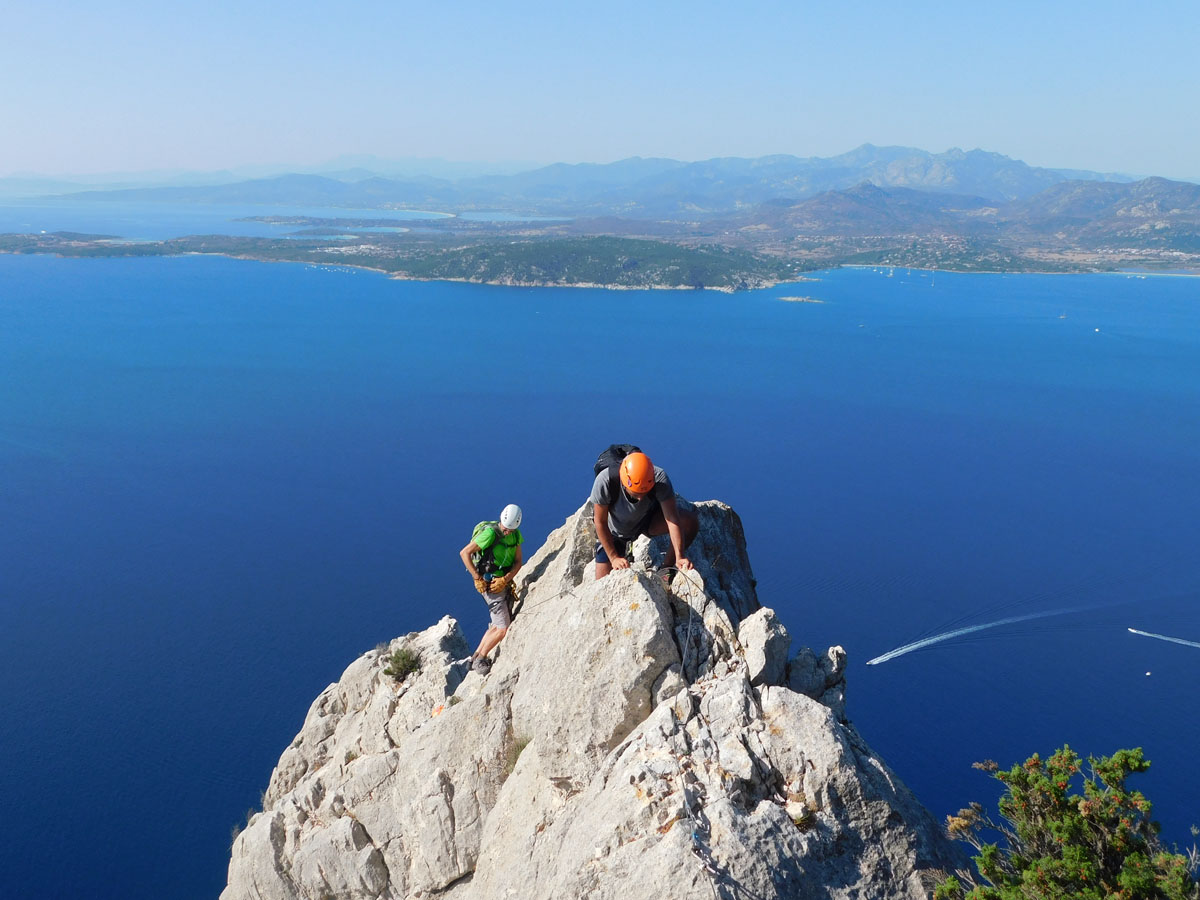 Via Ferrata degli Angeli is a protected climbing trail that goes up to the western peaks of the island of Tavolara allowing you to enjoy a unique itinerary, suitable for expert hikers who have already had to deal with ropes or climbing. Moving along the ridges means enjoying a 360-degree panorama of the surrounding sea, the islands and the entire Gallura coastline. At the end of the Via Ferrata there are two possibilities: face two rappels (55 meters and 35 meters) that lead to take the path leading back to Punta della Mandria or continue to Punta Cannone and descending following the itinerary of the route EEA of the Normal Way (see the EEA trail).
Time required: Daily trip
Difference in altitude: first itinerary with rappels: 450 meters, second itinerary Punta Cannone 650 meters
Kilometers: first itinerary 4 kilometers, second itinerary 6 kilometers
ITINERARY
From the Spalmatore di Terra beach we move to the cliff located to the East to catch a wide path that in a few minutes leads to Punta della Mandria. From here begins a small trail that goes back to the southern part of the island and then intercepts a path that passes near a large juniper and moves towards the beginning of the Ferrata of the Angels.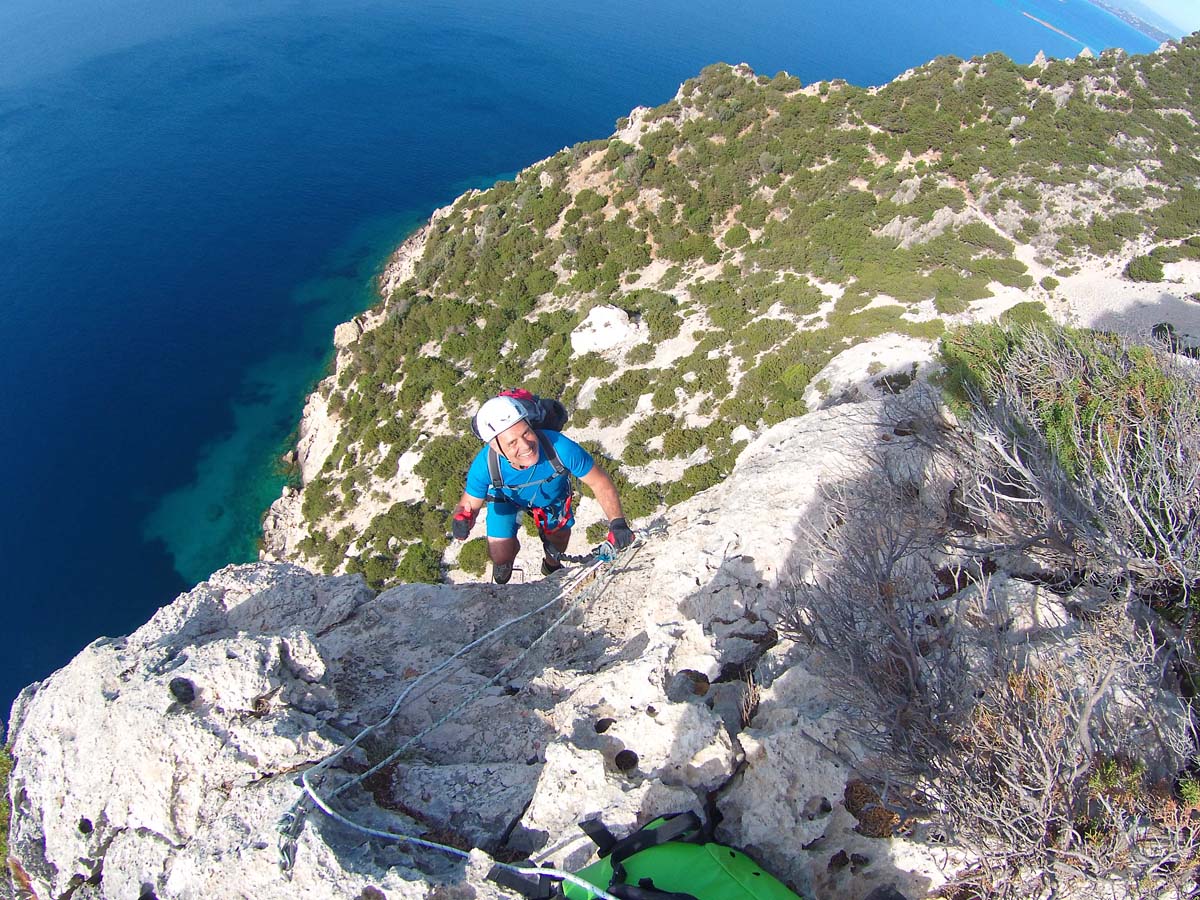 Immediately the beginning is vertical and exposed therefore it would be better to help each other to connect the carabiners behind the first rocky corner. The vertical leads us to reach a small plate adjacent to another challenging vertical section, we go to this point using a 'scala 'e fuste' of strong junipers.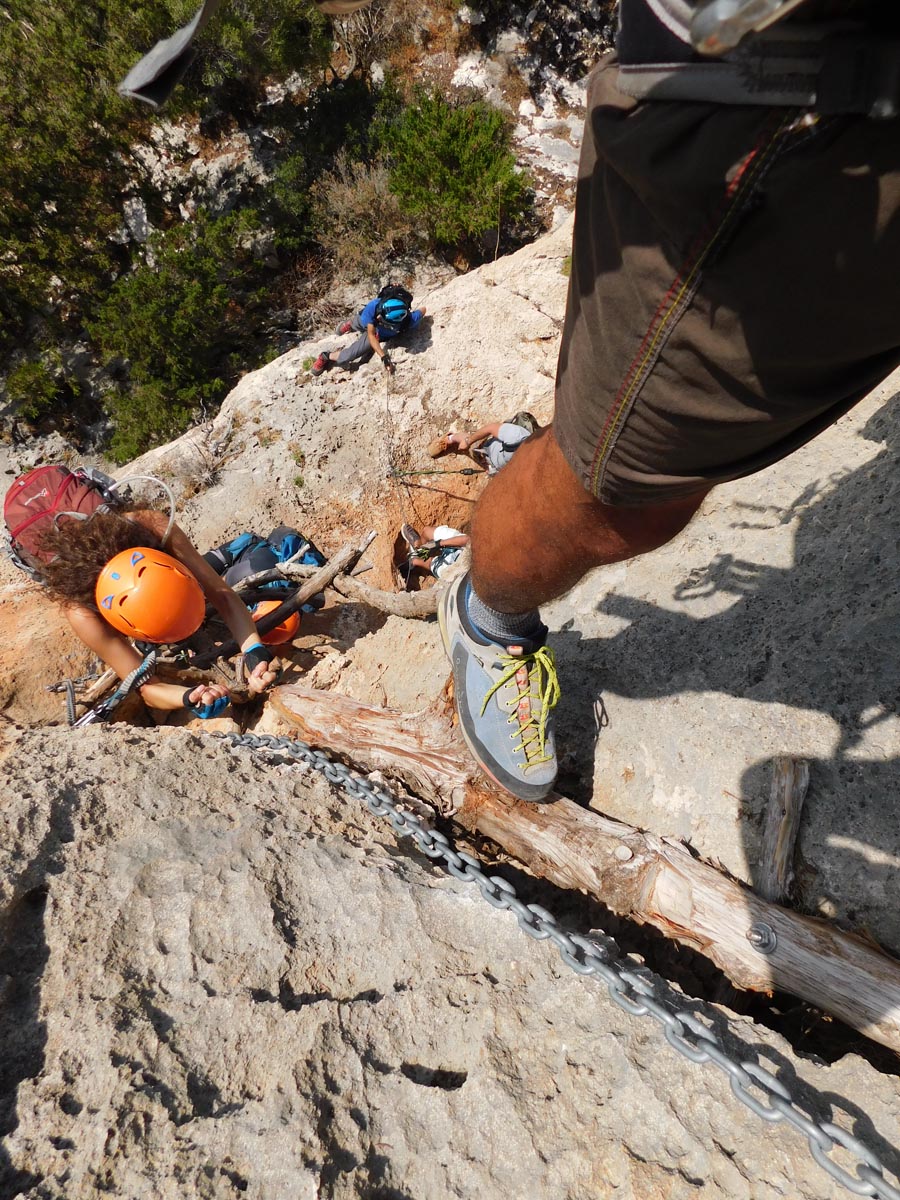 After the ladder we continue along the steep walls for a few minutes until the next ferrata segment. A vertical cable leads us to the exposed crests that reach the first madonna. After passing the segment a series of verticals bring us to the Christ of Tavolara.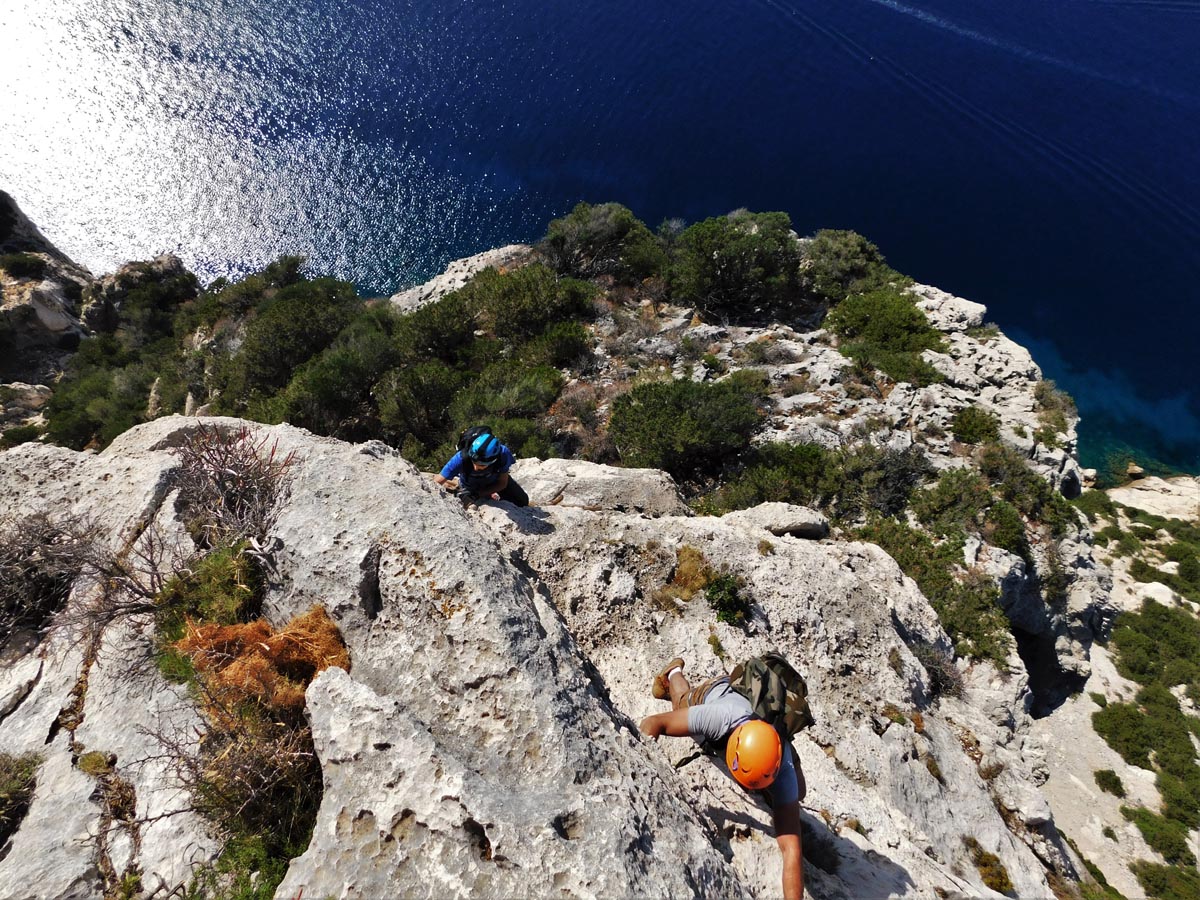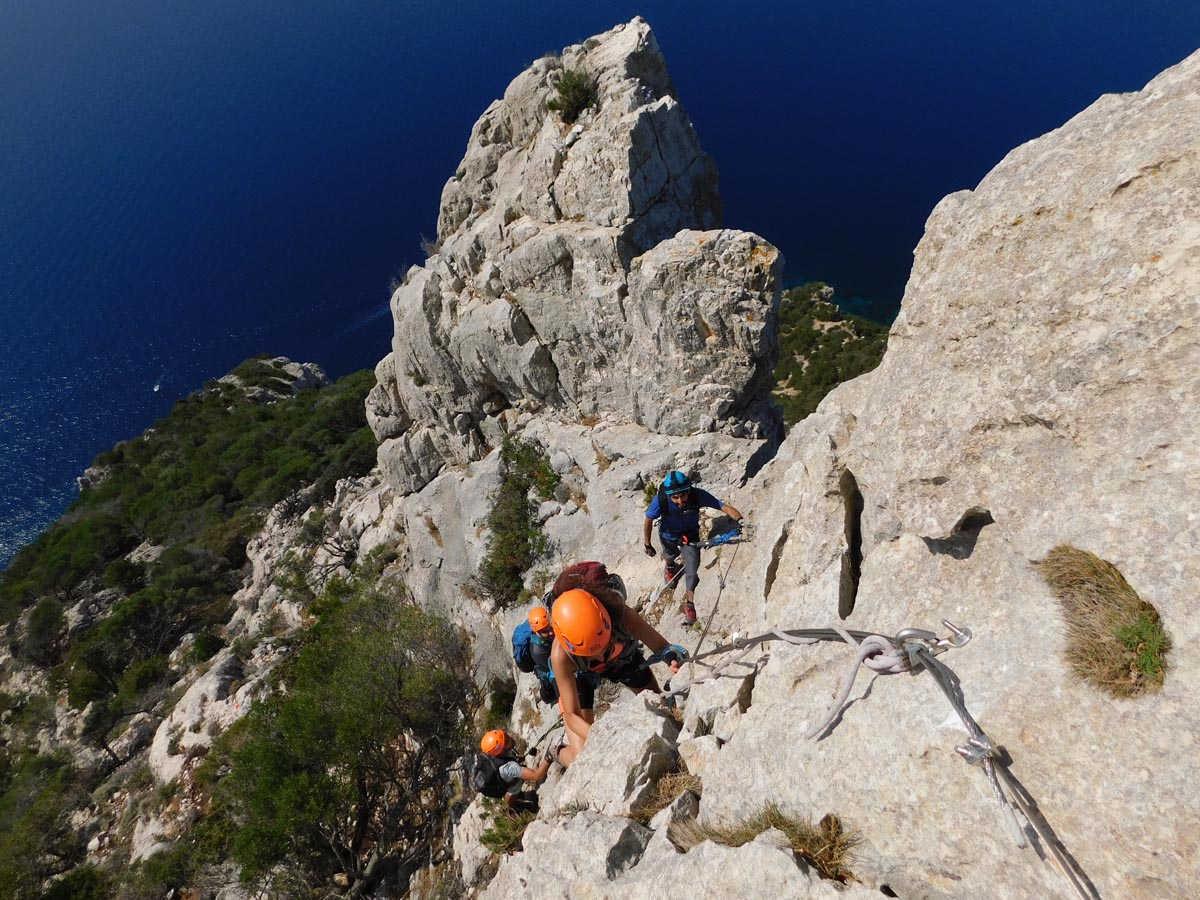 From here in about 20 minutes we will reach the rappelling point 55 meters abseil that leads to a terrace and then intercept the 35 meters rappel that ends in a large karst cave. We'll descend along a stony canyon intercepting the trail that again goes down to the Punta della Mandria.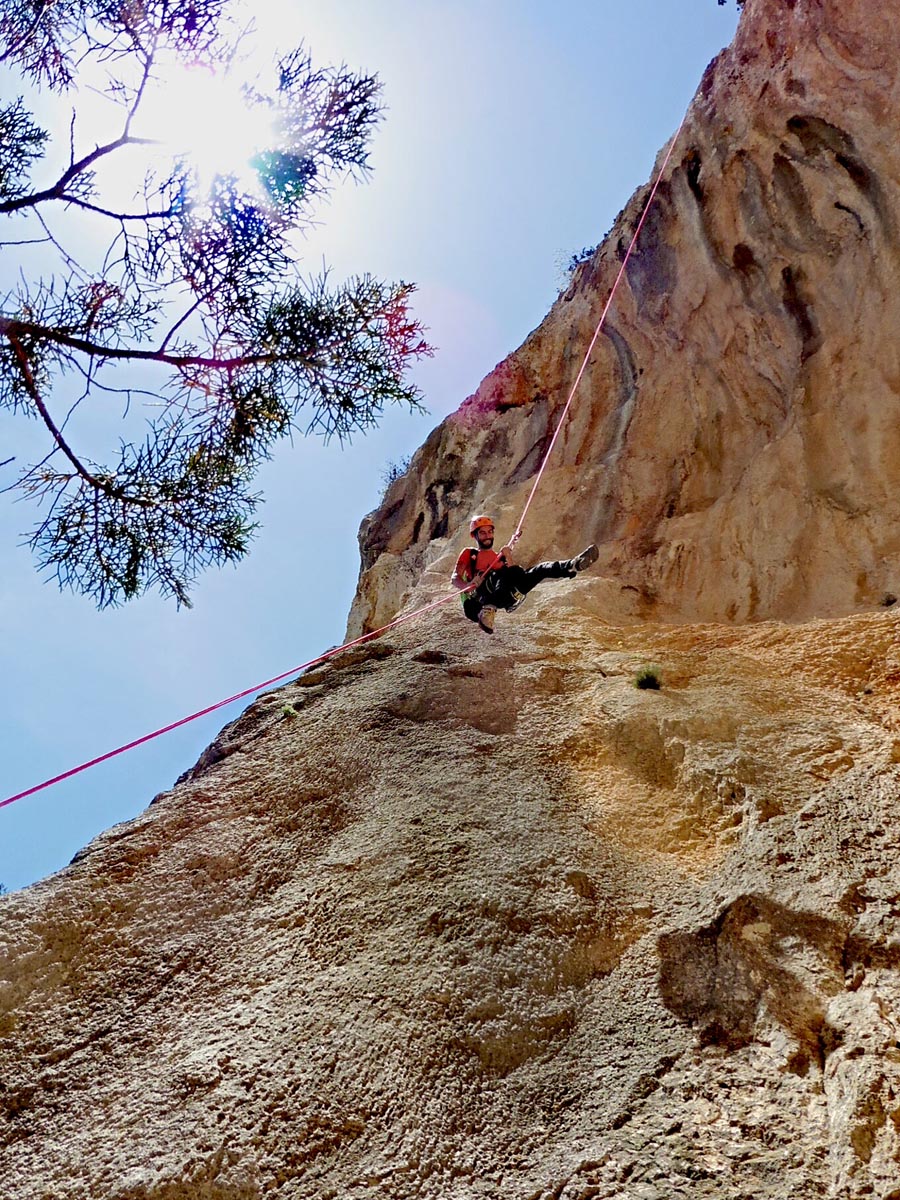 ---