FERRATA TAVOLARA - PUNTA CANNONE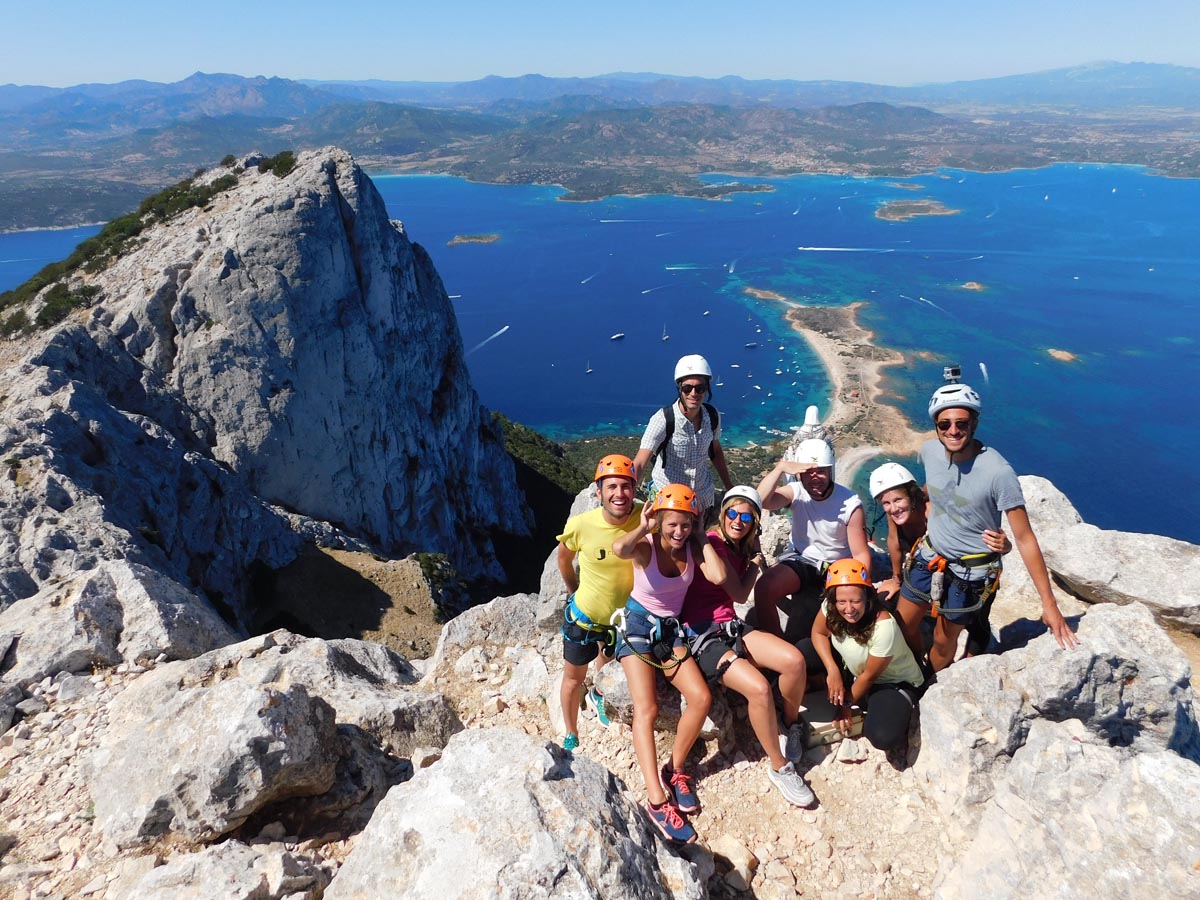 Punta Cannone is the highest peak on the island of Tavolara, reaching 564/565 meters high it allows you to enjoy a unique panorama of all the coastal gallura and beyond ... up to the southern coasts. To reach it you will need to face a Via Ferrata, a protected climbing route from the Cannon Mouth (a valley also known as 'pratone') allows you to reach the summit. The Ferrata is considered 'easy' and is also suitable for beginners who are in good physical shape and do not suffer from dizziness.
Kilometers: 7
Difference in altitude: 650 metri
Itinerary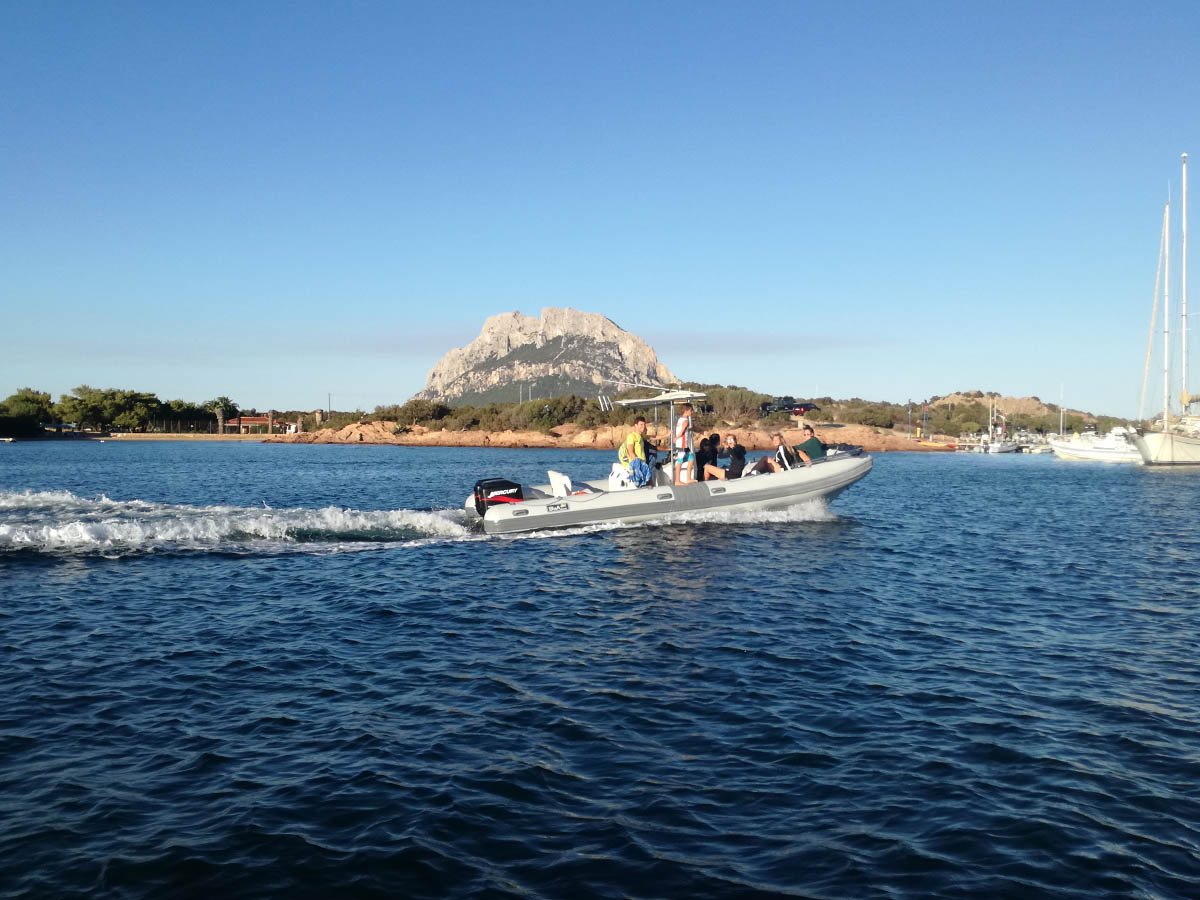 The trail that leads to the peak of Tavolara has the starting point in the Spalmatore di Terra Beach, located on the western end of the island. From here starts our trip that moves along the cliff, climbing quickly and intersecting a wide path leading to the Punta della Mandria. Before reaching La Mandria we will intercept a trail close to the lime kilns. In about one hour it leads to overcome the low cengia using ropes and a small 'ladder' called 'scala 'e fuste'.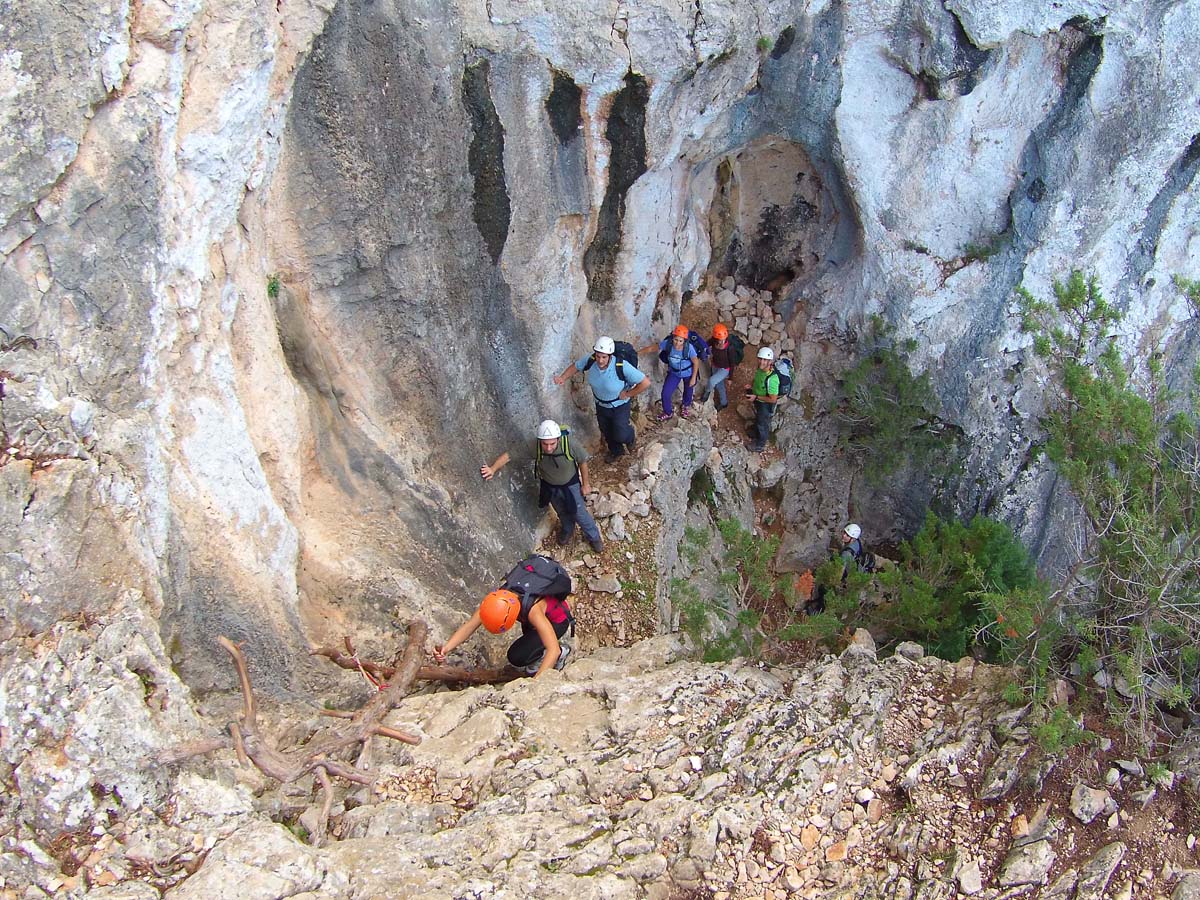 From here, the trail develops between the low ledge and the high ledge facing a soft slope. It reaches the northwest direction leading us to the 'Mouth of the Cannon'. From there two different itineraries start: a Via Ferrata consisting of 2 small segments (picture above) and a longer Via Ferrata that develops for a hundred meters.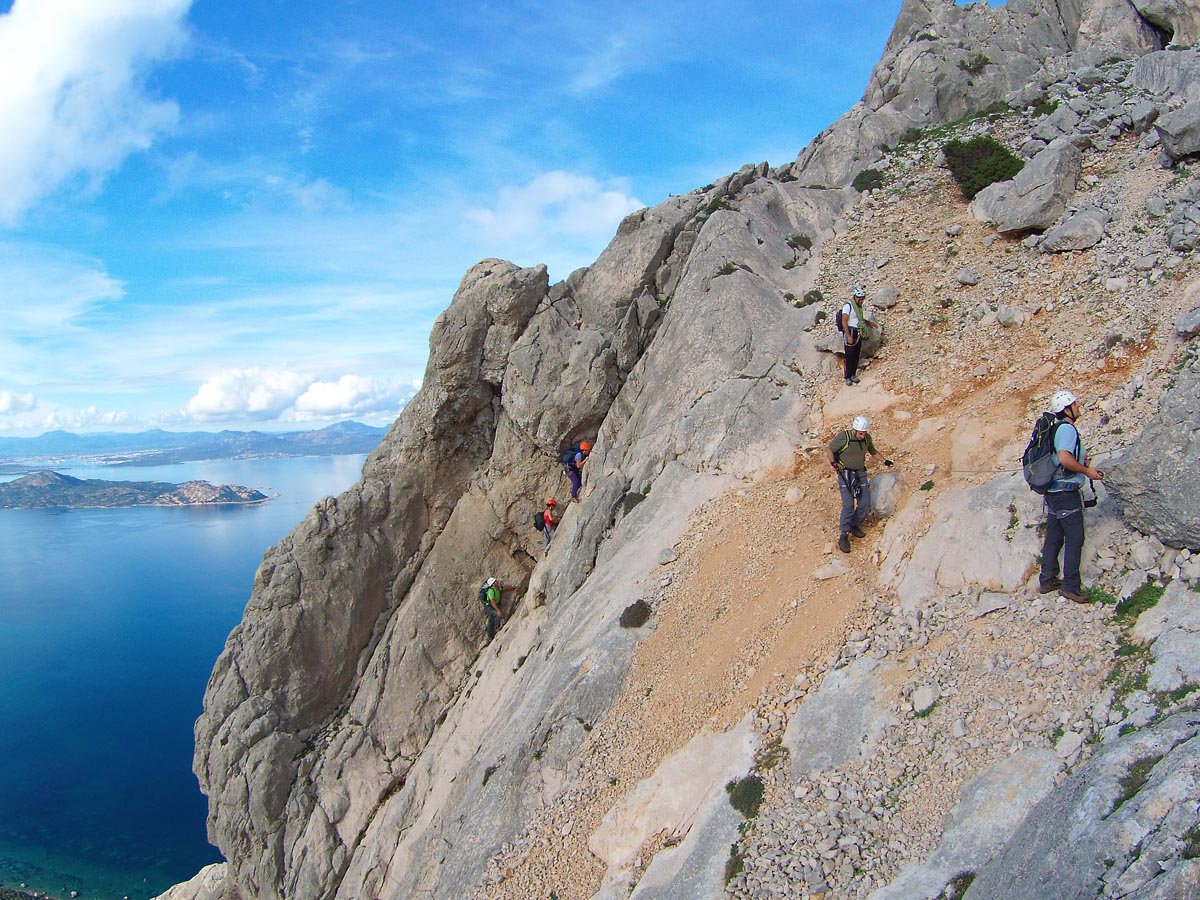 Both Via Ferratas reach the crests of the island. From here the panorama stretches across the entire coastal Gallura, reaching Corsica and beyond. From the saddle where both Via Ferrata reach Punta Cannone (564 meters) will be ten minutes far.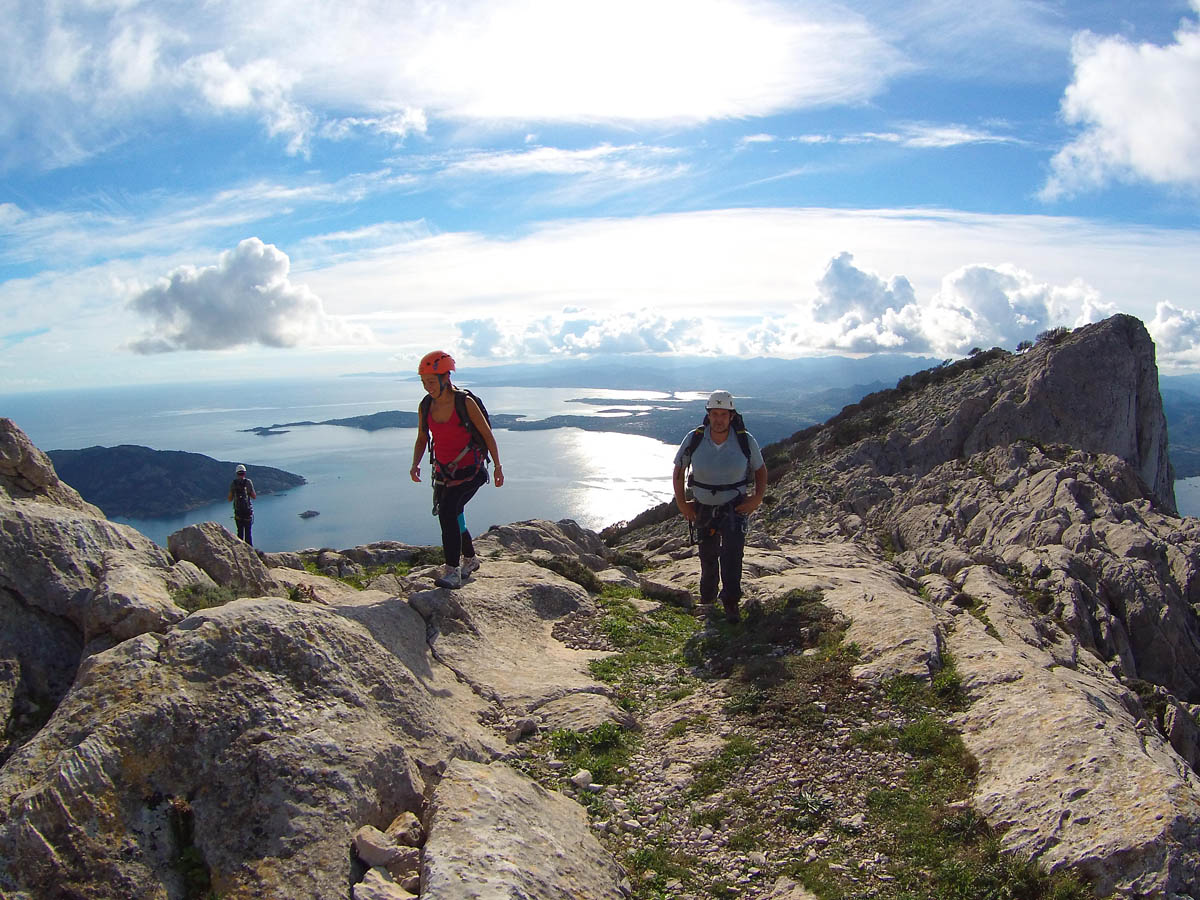 The descending route can follow almost totally that trail of the ascent, the guide will decides if change slightly itinerary (variation of Punta della Mandria) by evaluating the conditions of the group.
---