HIKING TRAIL EE (WITHOUT VIA FERRATA)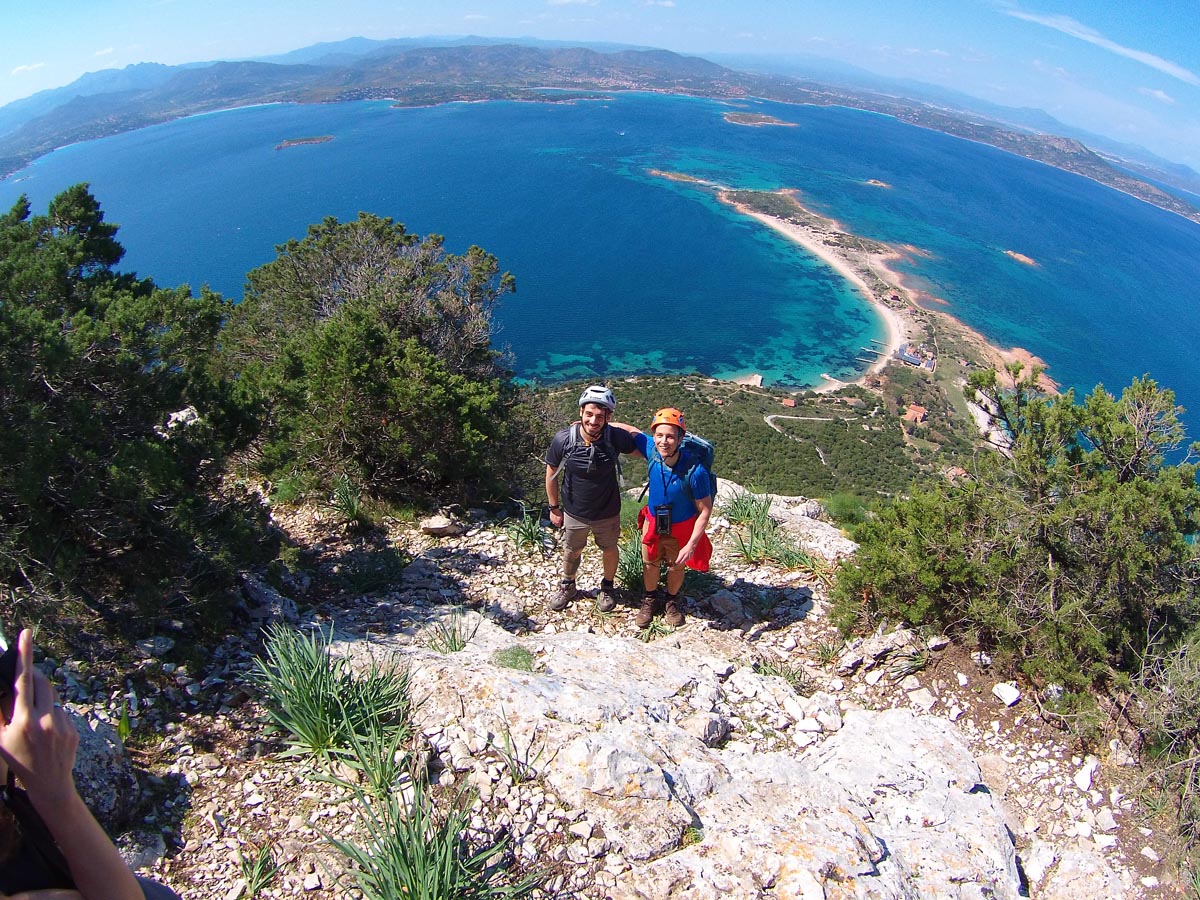 The EE (Experienced Hiking) hiking trail allows you to discover a good part of the west side of the island enjoying unique panoramas. The route runs along the ancient footpaths of lime miners and shepherds crossing the island. We will constantly have an overview of the blue sea and the high ridges that swell along the entire western side of the island. The highest point of the 'ring path' is 310 meters of altitude in a panoramic spot dominating the Spalmatore di Terra Beach. The route does not require the use of harnesses however in some it may be necessary to use the helmet. While we will not use the harness, the trail moves on steep terrain, making it suitable for experienced hikers.
Kilometers: 4
Difference in altitude: 400 meters
Duration: Half day
Itinerary
From the Spalmatore di Terra Beach we move to the cliff to go through a good path leading to the Punta della Mandria. Before reaching the Punta we take a small cross that leads to the top of the lower cengia. The path moves on a hard ground stony and steep, we will need rope and a 'ladder'..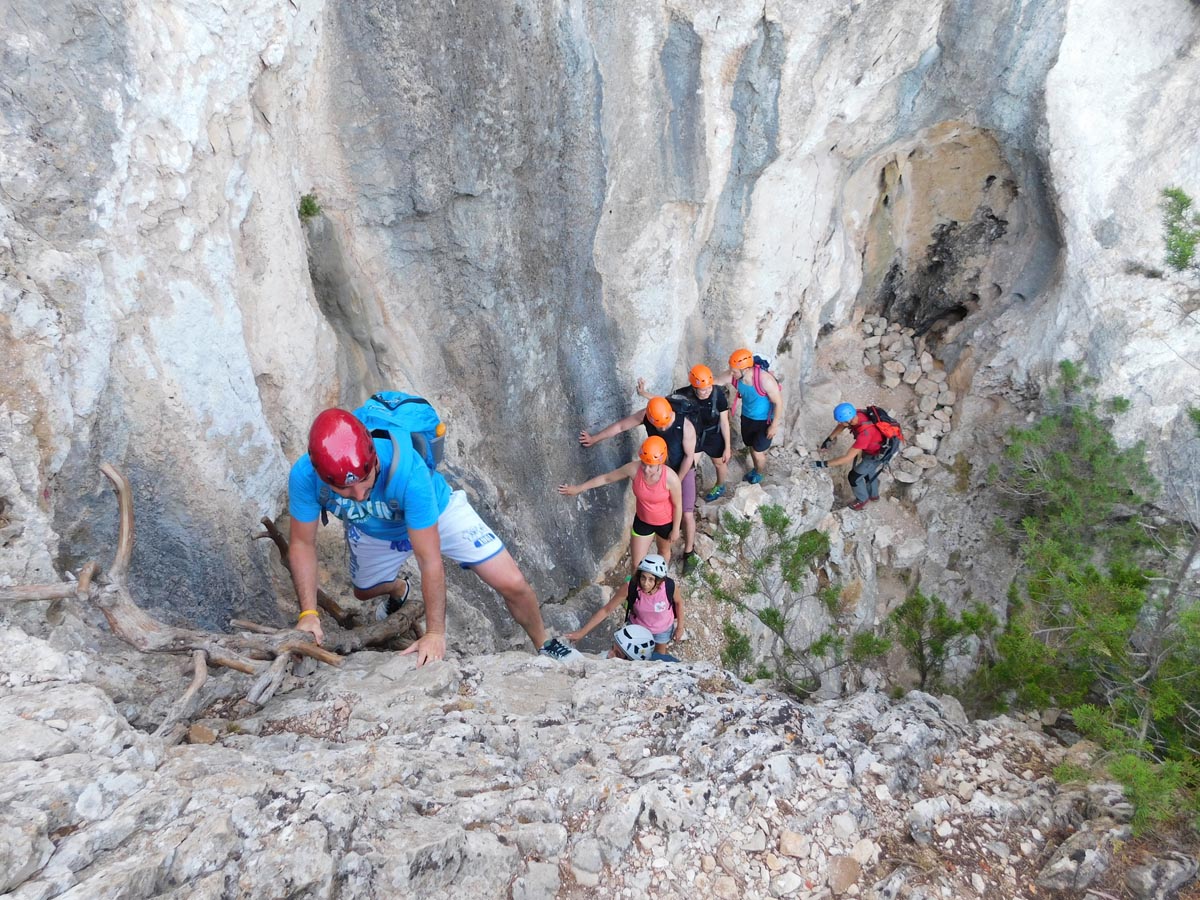 The ladder end up coming to the highest point of the 'balcony' view (a calcareous belvedere on the Spalmatore di Terra). From here we begin the descent towards Punta della Mandria taking a path characterized by a steep descent close to the imposing high ledge..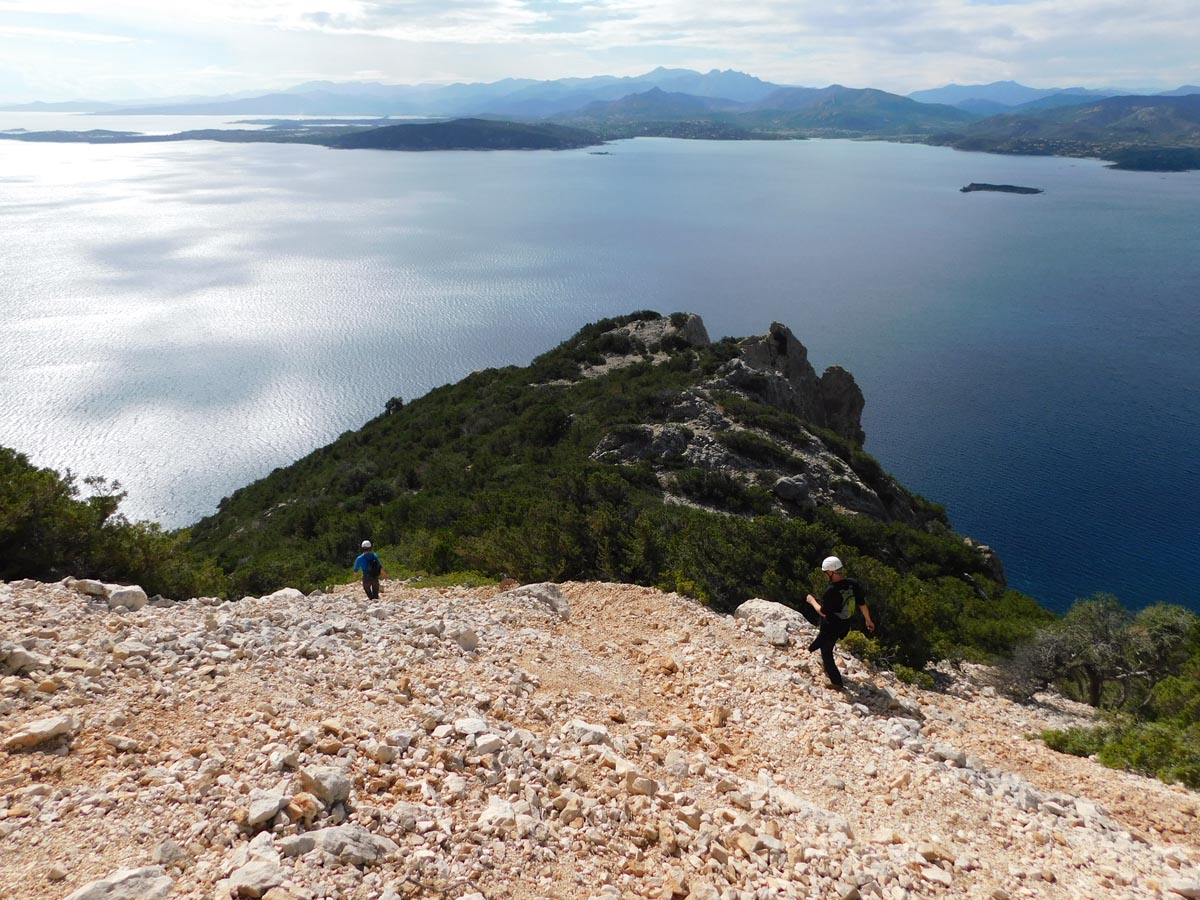 Through stony and steep slopes we reach Punta della Mandria with the beautiful panorama above Molara that accompanies us. The complete itinerary ends in half day coming back to the Spalmatore di Terra beach.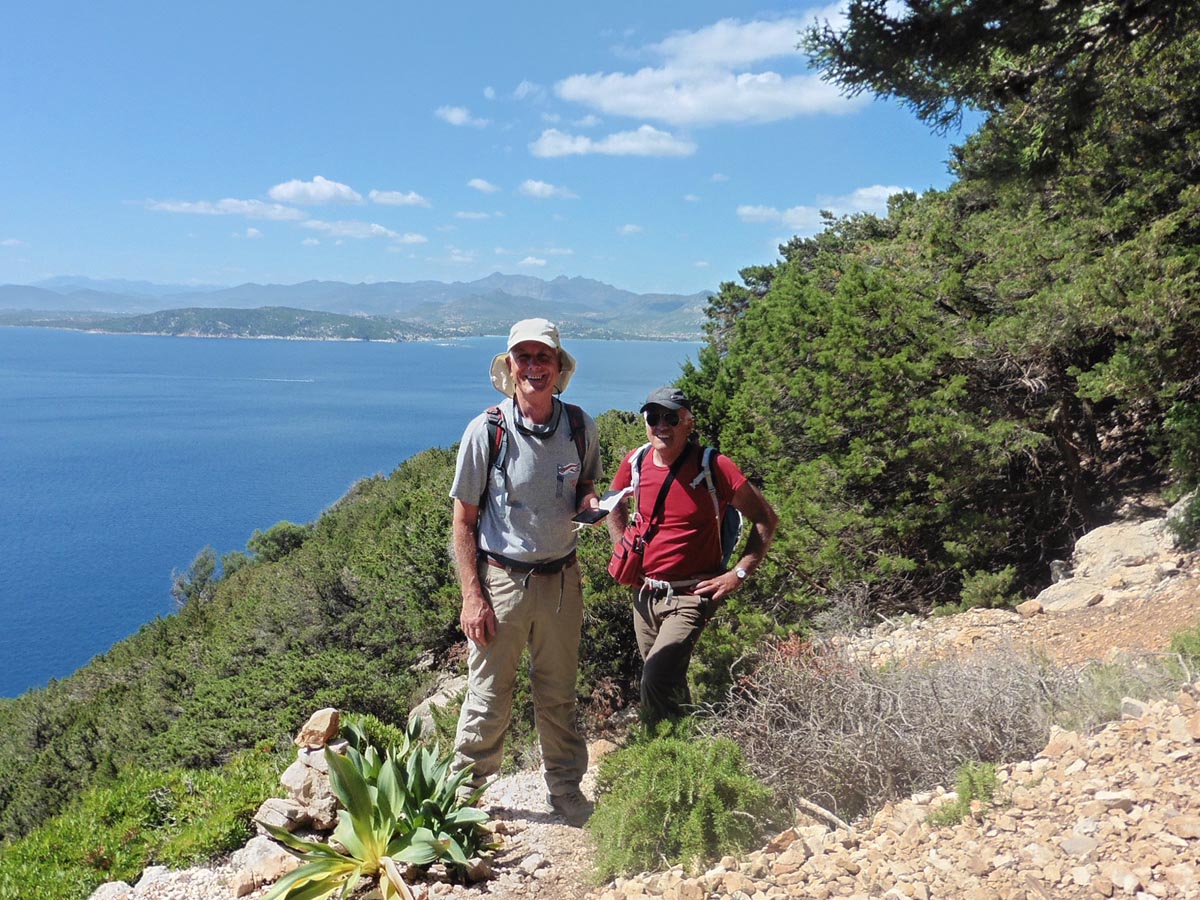 ---